What We Offer?
Business Registration
Weather you are local or foreign company, firm, not-for-profit organization, manufacturing, trading or service entity, we can register it in Pakistan as local company, branch or liaison office of a foreign company, a partnership firm or NGO. Our scope also covers tax registration, approval from Board of Investment and related departments.
Accounting Systems
and ERP Solutions
We help in selection and implementation of suitable accounting and ERP system for your organization, weather it is branded systems such as QuickBooks Accounting, Sage 50 Accounting or a custom solution matching your business, taxation and reporting needs.
Joint Ventures &
Partnerships
Having 20 years in business consulting, we have resources available to connect businesses across boundaries to form collaborations, partnerships, joint venture arrangements, finding franchise partners and getting projects in Pakistan. We believe in win-win strategies.
Outsourcing
Business success lies in focusing on your core specialities and outsourcing non-core functions or operations. We can take care of your accounting, tax compliance & representations, financial reporting, human resource & payroll, legal and payments to save your time to spend it in business growth and important decision-making.
Business Plan &
Feasibility Study
Business plans are developed to plan & organize your business future, allocate resources and see future results. We also help in developing feasibility studies to find whether or not a project or business will be feasible and profitable in the expected scenarios.
Audit, Assurance
and Reporting
Audit is an independent opinion on the financial or cost statements by a qualified accountant. We conduct statutory audit, internal audit, cost audit, financial investigations and due diligence to ensure that your system complies with the Financial Reporting and Auditing Standards, internal controls are appropriate to minimize errors, omissions and frauds. We develop critical financial reports to help you make informed decisions.
testimonials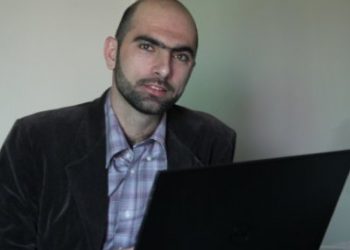 Director
Wan Clouds (Pvt.) Limited
Being a technology company in USA, having its backup office in Pakistan, we have been privileged to get quality services of TQMC in registration, financial reporting, auditing, tax planning and timely advice whenever required.
Chief Executive
Orange Advertising (Pvt.) Limimted
We have been a client of TQMC for the last 19 years. They really helped us achieve our financial goals. Their timely advice and help on accounting, financial reporting, taxation and business strategy has greatly improved out business
Would you like to speak to one of our financial advisers over the phone? Just submit your details and we'll be in touch shortly. You can also email us if you would prefer.